Keratin Smooth Shampoo 250 Ml + Conditioner 250 Ml + Hair Oil 100 Ml + Hair Mask 200 G + Hair Serum 100 Ml
customers are viewing this product
Pores Be Pure Keratin & Argan Oil Shampoo restores the healthy appearance of your hair with keratin and argan oil. Intensively cares for, nourishes and strengthens the hair strands and gently cleans the hair and scalp. It makes your hair shiny, strong and soft to the touch again. Its keratin-enriched composition makes your hair soft to the touch and silky smooth.
PORES Be Pure Keratin & Argan Oil Conditioner is a bio active hair care product that provides deep conditioning to get straight, smooth and tangle-free hair.This hydrating Conditioner helps transform dull, lifeless hair into soft, smooth, glossy, and manageable tresses. It contains oils that help condition, seal and shield your hair from environmental harm.
PORES Be Pure Keratin Hair Serum helps to replenishes the lost moisture. Also, repairs split-ends, offers protection, shine and produces a smooth weightless feel without damaging your hair. Keratin & Argan acts as a shield to protect hair from heat damage. Its advised to apply before heat styling as it also works as a protectant to safeguard hair from the heat.  
PORES Be Pure Hydrolyzed Keratin & Argan Oil is a perfect amalgamation of pure ingredients that helps the hair to bring back its lustrous and shiny texture. The hair oil is combined with the nutrients of Bhringraj Oil, Tea Tree Oil, Jojoba Oil, Olive Oil, Amla Oil and much more. All these natural goodness works well as a conditioner to your hair, providing it with better strength, shine, and manageability.
Pores Be Pure Keratin and Argan Hair Mask is infused with enhancing natural extracts that benefits hair and scalp. It repairs dry and harmed hair, making them look soft and lustrous. It also recovers the hair in reducing frizz & dryness naturally.
How to use it?
Step 1: Pour out an adequate amount of oil and apply onto your entire scalp. Then wash off with Sulphate Free Pores Be Pure Shampoo.
Step 2: Wet your hair and pump out the desired amount of shampoo in your palm & apply gently onto your hair. Massage into your scalp, then rinse thoroughly with normal water.
Step 3: After using Shampoo, apply the adequate amount of Hair Mask onto the damp hair evenly from the mid-length to the tips. Leave it on for 5-7 minutes. Rinse thoroughly with water. Let air dry naturally.
Step 4: Rinse thoroughly with water. Let air dry naturally. Massage well onto your damp hair using your fingers. Leave it on for 2-3 minutes. Rinse thoroughly with plenty of water.
Step 5: Pump out a few drops of hair serum on your palm. Rub hands together and dispense evenly along the lengths of your towel-dried or dry hair, especially the ends.

Q: This Keratin Combo suits which Hair type?
A:This suits all hair types
Q: Is it Dermatologically Safe?
A: Yes, All our products are clinically backed by natural products and dermatologically safe.
Q: Is it sulphate free?
A: Yes, all our products are Free from Paraben, Sulphate & Harmful Chemical.

What is the cost of shipping?
A shipping charge are free relevant to all orders. Please refer to the order details page for estimated shipping and delivery timelines for your orders. From the time of shipping, it takes 2-4 days for orders to reach you.
If you have placed an order with multiple items, please note that your items may arrive in multiple shipments. The estimated delivery times are indicative, and, on some occasions, there might be some unavoidable delays beyond our control. We will keep you informed in case of any delays.
What can I do if my order dispatch is delayed?
We will try our best to get your products to you within the estimated delivery times. If the package has not reached you by the expected delivery date, please write to us at care@porescosmetics.com and we will try our best to resolve your issues.
Can I track my order?
Once your order has been dispatched, you will receive an email with the details of the tracking number and the courier company that is processing your order.

Also, you can go to My Accounts → Orders and track order status from the details page.

You can track the status of your package 24 hours after your order is dispatched from our warehouse.
What Is the procedure for Returns, Refunds, and Cancellations
Step 1 –
Raise a return/replacement request within 7 days from the date of delivery, if you've received the wrong or expired product(s). Please raise a request here with the order and contact details. You can also raise a request with us using the Chat option. In case of damaged/ missing product(s), raise a return/ replacement request within 2 days from the date of delivery.
Step 2 –
Give us 2 working days to review your return request.
Step 3 –
After reviewing your return request, we will send our courier partner to pick up the products delivered to you.
Step 4 –
In case our reverse pick-up service is not available at your location, you will need to self-ship the product via any reliable courier partner. We will reimburse the courier charges, either in your PayTM Wallet or Bank Account.
Step 4 –
After your product(s) is received, we will verify it against the claim and initiate the replacement or refund accordingly. Please note that replacement will depend upon stock availability.
Under what conditions can I return/ replace my product?
Wrong product delivered
Expired product delivered
Damaged product delivered – Physical damage/tampered product or packaging
Damaged product delivered – Physical damage/tampered product or packaging
Incomplete order
Missing products
Under what conditions return/ replacement requests will not be accepted?
Opened/used/altered products
Original packaging (mono cartons, labels, etc.) missing.
The return/replacement request is generated after 7 days from the date of delivery.
The damaged/ missing product is reported after 2 days from the date of delivery.
Please tell us how are returns processed.

Once you request to return a product, a pick-up is organized for the item. Our courier partners will come to pick up the item within 5-7 business days after your return request has been received. This item is then brought back to our warehouse where it is checked by our quality control team. Once the product passes quality control, a refund is initiated.

Can I cancel my order?

Please call us on +91 9717436857 (Mon - Fri - 9 am to 6 pm), and we will help you in canceling the order. reserves the right to cancel any order without pre-confirming the customer at any time and may verify any order before shipping the same to the customer which may include having a verbal or written confirmation from the customer.

How will I receive the refund for my canceled or returned product?

In case of prepaid orders, money will be returned to the bank account/credit/debit card or where the payment was made within 7 business working days. For Cash on Delivery orders, customers will be required to provide bank details where they would like to receive the refund.

How long does it take to receive a refund for a cancelled order or returned product?

We will process your refund within 7 business days in case of cancellation of an order. In case of returns, we will refund the money after the product has been received by our warehouse and post-completion of the quality check. Please note, that this entire process takes 2 weeks after the return has been picked up.

Can I return part of my order?

Yes. You can return any products that are eligible for returns within 7 days of delivery.
Good product
At this price it's most affordable and good product a big saviour
Super nice
Gave back life to my hair.
Straight hair
After using these i had super straight hair.
Healthy hair
Loved how my hair started looking fuller.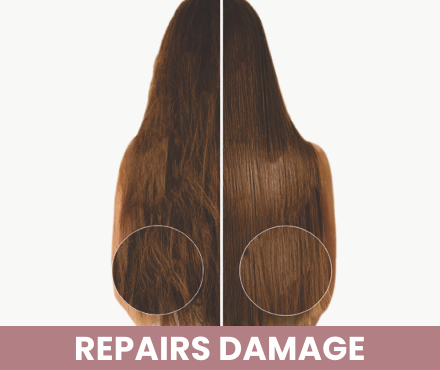 This product tackles hair problems including breakage and over time strengthens the hair. Argan, Grape Seed, Jojoba, and Tea Tree Oil are among the oils it contains. These components, aroma and other extracts combine to create a wonderful herbal blend that gives you a natural solution to treat damaged hair. The end result is luxuriant hair that feels wonderful and looks beautiful.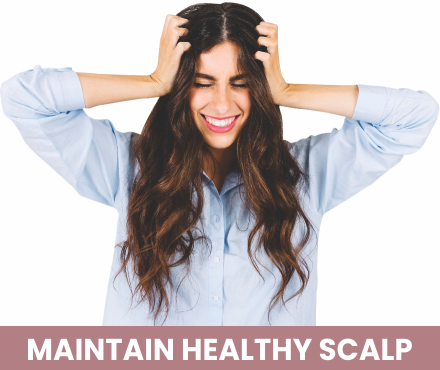 There are many advantages to using Keratin & Argan Oil for dry & damaged hair. First, it repairs and restores hair by giving the necessary luster, smoothness and strength to dry & brittle hair. It is also a great option for people who want to restore moisture to their hair or improve the overall condition of their hair.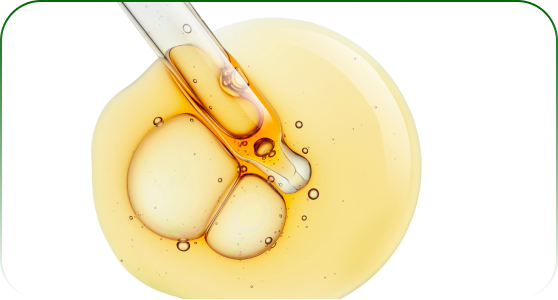 Hydrolyzed Keratin
The harmful effects of sun exposure, heat styling, chemical treatments and combing are reduced by hydrolyzed keratin. It improves hair's texture so that it looks and feels smoother which means it's a frizz-fighting machine. Restoring lost protein and giving the hair a fuller appearance, also aids in rebuilding the natural protective covering of hair from the inside.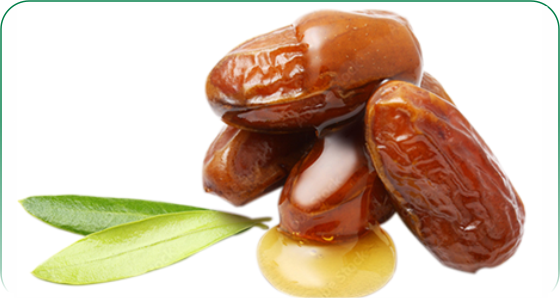 Argan Oil
Jojoba boosts blood flow in the scalp, nourishing and fortifying the hair follicles as they grow, this encourages thicker and longer hair. It is used as a moisturizer due to its oily composition. It is included in hair conditioners to provide you with more protection against split ends, breakage and dryness.