SAFFRON & HONEY FACE SCRUB - With Hydrolyzed Honey, Indian Saffron & Milk Proteins - 100 G
With Jojoba Ester, Hydrolyzed Honey, Milk Proteins, and Saffron Oil as its main active ingredients, this Face Scrub is a special combination that aids in daily brightness creation. This scrub is a deep pore cleaner that removes used-up surface cells to reveal a complexion that is smoother, clearer, and more polished. 
The Power of Herbs and Science have been aligned via significant research to create Pores products. It offers a wide range of innovative products created with natural, organic ingredients that are quite effective in outcomes while fusing the oldest Indian indigenous medicine system with new-age technology. With the help of the Pores Purifying Honey & Saffron Facial Scrub, your skin will go from boring to gorgeous. 
This scrub uses granules that gently buff the skin while brightening pores and skin. For a soft, smooth, and radiant face, this scrub contains pore-refining, skin-brightening, and gentle buffing granules to reduce the appearance of pores. The product with natural components makes the skin healthy and radiant by reducing wrinkles, clearing up acne, giving the skin tone, erasing tans, and promoting shining, bright skin. Its chemical-free, entirely vegetarian formula is free of parabens and harsh sulfates.
How to use it?
Step 1: Apply an adequate amount of Face Scrub gently on your wet face & neck.
Step 2: Massage gently with your fingertips in a circular motion .
Step 3: Clean your face thoroughly with water.
Step 4: Pat dry your face softly with a towel.
What is the cost of shipping?
A shipping charge are free relevant to all orders. Please refer to the order details page for estimated shipping and delivery timelines for your orders. From the time of shipping, it takes 5-7 days for orders to reach you.
If you have placed an order with multiple items, please note that your items may arrive in multiple shipments. The estimated delivery times are indicative, and, on some occasions, there might be some unavoidable delays beyond our control. We will keep you informed in case of any delays.
What can I do if my order dispatch is delayed?
We will try our best to get your products to you within the estimated delivery times. If the package has not reached you by the expected delivery date, please write to us at care@porescosmetics.com and we will try our best to resolve your issues.
Can I track my order?
Once your order has been dispatched, you will receive an email with the details of the tracking number and the courier company that is processing your order.

Also, you can go to My Accounts → Orders and track order status from the details page.

You can track the status of your package 24 hours after your order is dispatched from our warehouse.
What Is the procedure for Returns, Refunds, and Cancellations
Step 1 –
Raise a return/replacement request within 7 days from the date of delivery, if you've received the wrong or expired product(s). Please raise a request here with the order and contact details. You can also raise a request with us using the Chat option. In case of damaged/ missing product(s), raise a return/ replacement request within 2 days from the date of delivery.
Step 2 –
Give us 2 working days to review your return request.
Step 3 –
After reviewing your return request, we will send our courier partner to pick up the products delivered to you.
Step 4 –
In case our reverse pick-up service is not available at your location, you will need to self-ship the product via any reliable courier partner. We will reimburse the courier charges, either in your PayTM Wallet or Bank Account.
Step 4 –
After your product(s) is received, we will verify it against the claim and initiate the replacement or refund accordingly. Please note that replacement will depend upon stock availability.
Under what conditions can I return/ replace my product?
Wrong product delivered
Expired product delivered
Damaged product delivered – Physical damage/tampered product or packaging
Damaged product delivered – Physical damage/tampered product or packaging
Incomplete order
Missing products
Under what conditions return/ replacement requests will not be accepted?
Opened/used/altered products
Original packaging (mono cartons, labels, etc.) missing.
The return/replacement request is generated after 7 days from the date of delivery.
The damaged/ missing product is reported after 2 days from the date of delivery.
Please tell us how are returns processed.

Once you request to return a product, a pick-up is organized for the item. Our courier partners will come to pick up the item within 5-7 business days after your return request has been received. This item is then brought back to our warehouse where it is checked by our quality control team. Once the product passes quality control, a refund is initiated.

Can I cancel my order?

Please call us on +91 9717436857 (Mon - Fri - 9 am to 6 pm), and we will help you in canceling the order. reserves the right to cancel any order without pre-confirming the customer at any time and may verify any order before shipping the same to the customer which may include having a verbal or written confirmation from the customer.

How will I receive the refund for my canceled or returned product?

In case of prepaid orders, money will be returned to the bank account/credit/debit card or where the payment was made within 7 business working days. For Cash on Delivery orders, customers will be required to provide bank details where they would like to receive the refund.

How long does it take to receive a refund for a cancelled order or returned product?

We will process your refund within 7 business days in case of cancellation of an order. In case of returns, we will refund the money after the product has been received by our warehouse and post-completion of the quality check. Please note, that this entire process takes 2 weeks after the return has been picked up.

Can I return part of my order?

Yes. You can return any products that are eligible for returns within 7 days of delivery.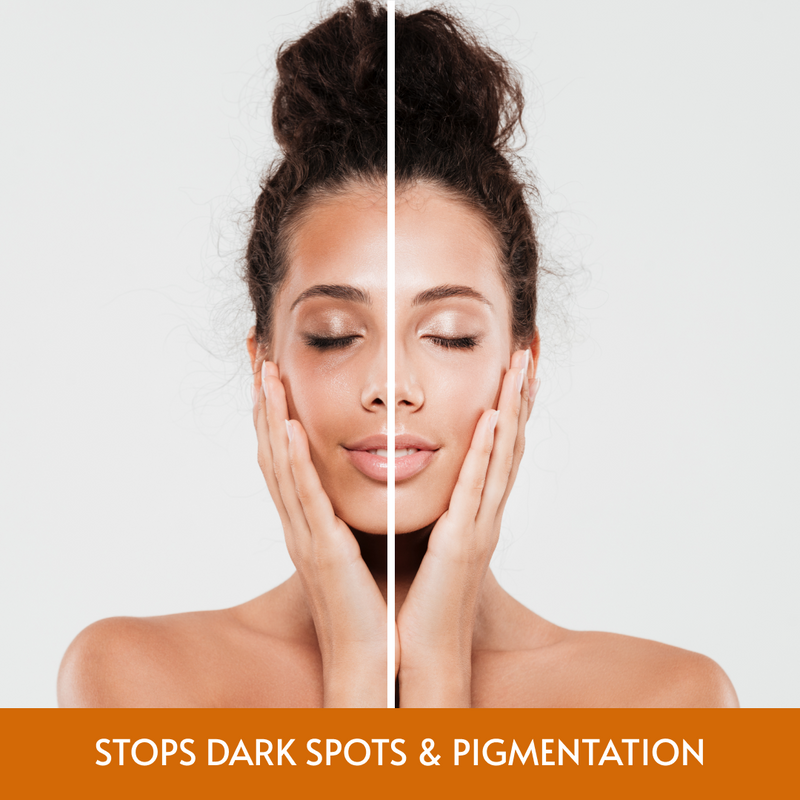 It deep cleans your skin from the inside out while reducing pigmentation and black spots. Clinical studies have demonstrated the ability of honey and saffron to lighten and brighten skin by minimizing age spots, pigmentation and dark spots. Your skin will be effectively cleansed and exfoliated while having its natural brightness brought out.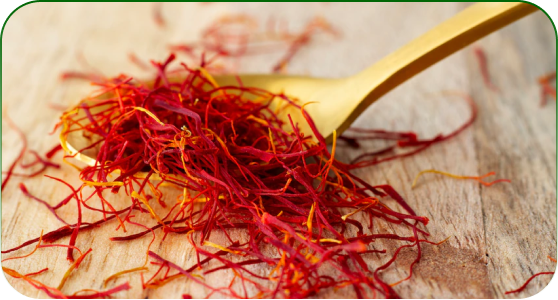 Saffron
Saffron is the key ingredient which possesses anti-inflammatory and antibacterial properties. It can guard against UV damages and pollutants that create free radicals because it is an antioxidant. Additionally, saffron enhances the complexion without having negative side effects. It has excellent brightening qualities and is a relaxing component.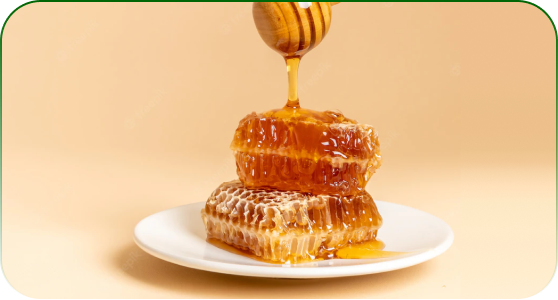 Honey
Honey is full of ingredients that are good for your skin, especially if you suffer from autoimmune skin disorders like acne. It's an excellent acne treatment since it balances the bacteria on your skin. Additionally, it is a natural exfoliant, so using it on your face removes dry, flaky skin to reveal fresh skin cells beneath.