CUCUMBER & ALOE VERA FACE WASH - With Cucumber Extract, Aloe Vera & Geranium Seed Oil - 100 mL
customers are viewing this product
We deliver for our esteemed customers Aloe Vera with Cucumber Face Wash formulated to offer better protection to your skin that eliminates the marks and wrinkles from the face and purifies the skin. Fortifying cucumber consolidates with the characteristics of Aloe Vera to revive dampness, firmness and balance skin.
Standard use uncovers persistently restored hydrated, graceful skin. Delicate enough for day-to-day use and safe for all skin types. Best for those with uneven appearances or disturbed skin. The delicate calming Pores face wash is enhanced with cucumber, as a cooling specialist and relieves skin. Aloe Vera further develops tones and mellows your skin. Use routinely for perfect, new, and shining skin.
The offered face wash is figured out from premium quality and is additionally tried by our quality specialists, before conveyance to the consumers. Loaded with cucumber & aloe vera to give you the pleasure of cool, hydrated & fresh skin. It helps to nourish and hydrate your skin and also removes the dirt and grime collected throughout the day.
How to use it?
Step 1: Wet your Face & Neck
Step 2: Squeeze out a small amount of Face Wash onto your palm.
Step 3: Gently work up the lather by massaging in a circular motion with Fingertips for 1-2 minutes.
Step 4: Thoroughly Rinse and Pat Dry. Ideally, use twice a day for best results.
What is the cost of shipping?
A shipping charge to relevant to all orders are free." Please refer to the order details page for estimated shipping and delivery timelines for your orders. From the time of shipping, it takes 5-7 days for orders to reach you.
If you have placed an order with multiple items, please note that your items may arrive in multiple shipments. The estimated delivery times are indicative, and, on some occasions, there might be some unavoidable delays beyond our control. We will keep you informed in case of any delays.
What can I do if my order dispatch is delayed?
We will try our best to get your products to you within the estimated delivery times. If the package has not reached you by the expected delivery date, please write to us at care@porescosmetics.com and we will try our best to resolve your issues.
Can I track my order?
Once your order has been dispatched, you will receive an email with the details of the tracking number and the courier company that is processing your order.

Also, you can go to My Accounts → Orders and track order status from the details page.

You can track the status of your package 24 hours after your order is dispatched from our warehouse.
What Is the procedure for Returns, Refunds, and Cancellations
Step 1 –
Raise a return/replacement request within 7 days from the date of delivery, if you've received the wrong or expired product(s). Please raise a request here with the order and contact details. You can also raise a request with us using the Chat option. In case of damaged/ missing product(s), raise a return/ replacement request within 2 days from the date of delivery.
Step 2 –
Give us 2 working days to review your return request.
Step 3 –
After reviewing your return request, we will send our courier partner to pick up the products delivered to you.
Step 4 –
In case our reverse pick-up service is not available at your location, you will need to self-ship the product via any reliable courier partner. We will reimburse the courier charges, either in your PayTM Wallet or Bank Account.
Step 4 –
After your product(s) is received, we will verify it against the claim and initiate the replacement or refund accordingly. Please note that replacement will depend upon stock availability.
Under what conditions can I return/ replace my product?
Wrong product delivered
Expired product delivered
Damaged product delivered – Physical damage/tampered product or packaging
Damaged product delivered – Physical damage/tampered product or packaging
Incomplete order
Missing products
Under what conditions return/ replacement requests will not be accepted?
Opened/used/altered products
Original packaging (mono cartons, labels, etc.) missing.
The return/replacement request is generated after 7 days from the date of delivery.
The damaged/ missing product is reported after 2 days from the date of delivery.
Please tell us how are returns processed.

Once you request to return a product, a pick-up is organized for the item. Our courier partners will come to pick up the item within 5-7 business days after your return request has been received. This item is then brought back to our warehouse where it is checked by our quality control team. Once the product passes quality control, a refund is initiated.

Can I cancel my order?

Please call us on +91 9717436857 (Mon - Fri - 9 am to 6 pm), and we will help you in canceling the order. reserves the right to cancel any order without pre-confirming the customer at any time and may verify any order before shipping the same to the customer which may include having a verbal or written confirmation from the customer.

How will I receive the refund for my canceled or returned product?

In case of prepaid orders, money will be returned to the bank account/credit/debit card or where the payment was made within 7 business working days. For Cash on Delivery orders, customers will be required to provide bank details where they would like to receive the refund.

How long does it take to receive a refund for a cancelled order or returned product?

We will process your refund within 7 business days in case of cancellation of an order. In case of returns, we will refund the money after the product has been received by our warehouse and post-completion of the quality check. Please note, that this entire process takes 2 weeks after the return has been picked up.

Can I return part of my order?

Yes. You can return any products that are eligible for returns within 7 days of delivery.
Cucumber Bliss: Refreshing Face Wash with Aloe and Geranium
This gentle cleanser soothes and revitalizes. Skin feels refreshed and clean after each use. A must-have in your skincare routine!
Let customers speak for us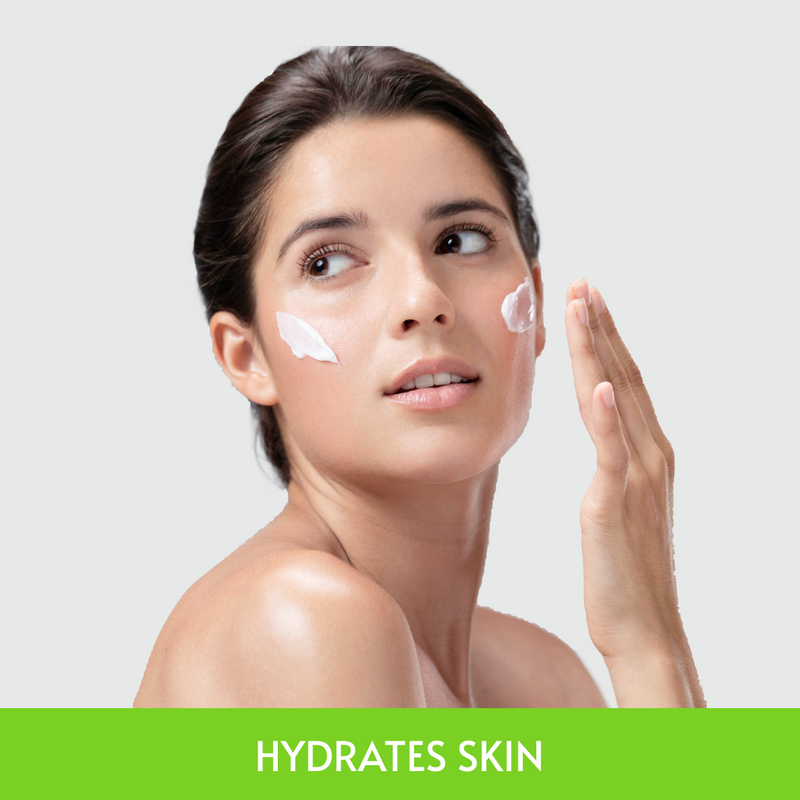 Hydration is essential for your skin to relax. Having a high measure of water content, cucumber can hydrate your skin, whereas aloe vera proffers deep hydration within up to three epidermal layers. This improves your skin hydration, elasticity, and firmness with a more radiant look. This face wash shields your skin from dryness, harshness, and patchy skin.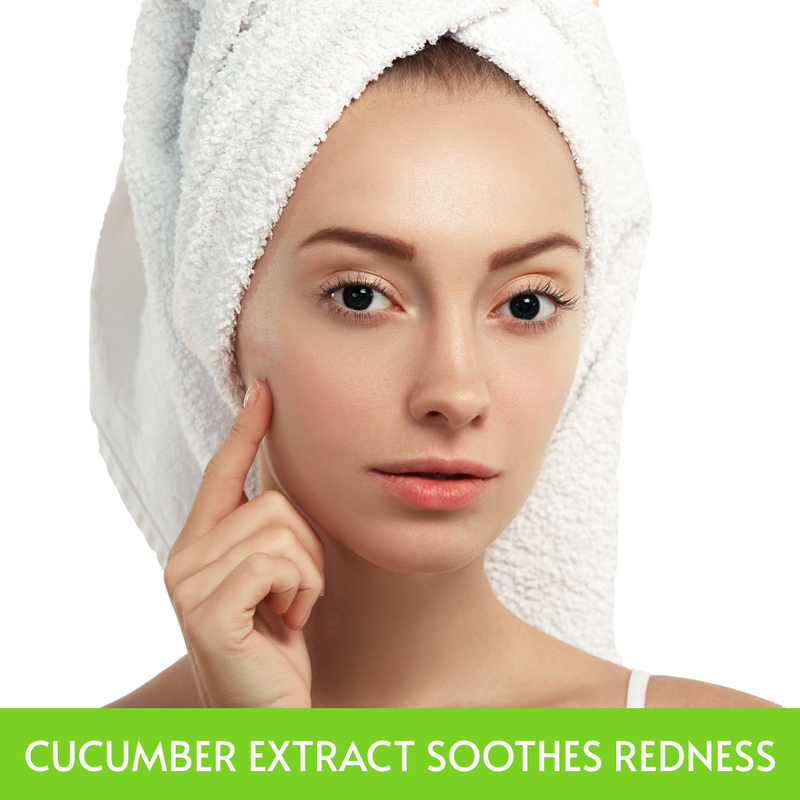 Cucumbers lessen the redness and swelling generated by breakouts and are rich in Vitamin E. At the point when your skin is scorched because of overexposure to the sun, cucumber extract can give you help. Being calming can likewise decrease the redness of your skin. Its gentle nature and soothing properties infused with cucumber make the product great to use on all skin types.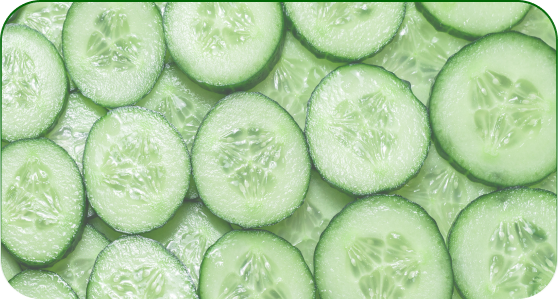 Cucumber
Cucumber reduces puffiness and dark circles around the eyes and helps hydrate dry skin, soothe irritation, and fight premature aging. It delivers vitamins, antioxidants, and nutrients to your skin. These are astringent that always support in purifying the skin and repairing pores. It also helps with decreasing breakouts.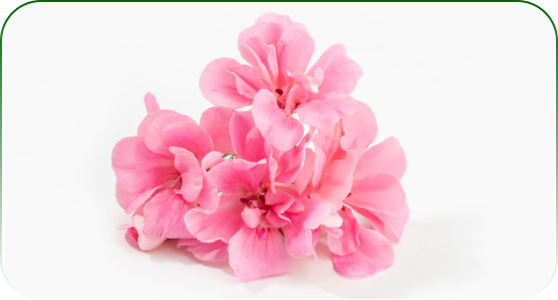 Geranium Seed Oil
Since geranium oil is a natural antioxidant and anti-inflammatory oil, it effectively supports the skin's wellbeing and naturalistic gleam. This oil is a comfortable complement to your skincare rituals. Its astringent effect permits skin tissues to tighten and contract, significantly lowering the appearance of wrinkles. It also slows down skin aging and helps you look younger. It even nourishes your skin with a dose of radiance.